The Kidney Cancer Canada Medical Advisory Board is our formal connection with health care providers and researchers who work directly with kidney cancer patients.
The Medical Advisory Board works alongside Kidney Cancer Canada to ensure our activities and health information are relevant and useful for patients and caregivers. The main responsibilities of this Board are to:
provide oversight of health related information;

identify treatment and access issues;

provide a link to the Canadian medical community;

promote awareness of Kidney Cancer Canada among patients and other health care providers in their regions, nationally and internationally.
Board membership includes experts from a range of specialties and geographic regions across Canada.
Dr. Christian Kollmannsberger, MD, FRCPC – Chair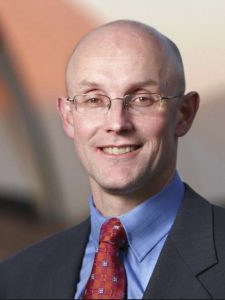 Dr. Christian Kollmannsberger  became the Chair of the Kidney Cancer Medical Advisory Board in April 2019.  He is a staff medical oncologist at the BC Cancer  Vancouver Cancer Centre, and Clinical Professor at the University of British Columbia. He is a respected speaker and is frequently asked to present on kidney cancer medical issues throughout North America and on the International stage.
Dr. Kollmannsberger trained in Germany before joining the BC Cancer Agency and University of British Columbia in 2004.
His research focus is genito-urinary malignancies with a special interest in testicular and renal cell cancer. This includes phase I, II and III clinical trials, the development of new therapeutic options and investigation of mechanisms of treatment resistance.
Dr. Kollmannsberger is an exceptional advocate for kidney cancer patients.
Medical Advisory Board Members
Dr. Christina Canil (Past Chair),

Medical Oncologist

, Ottawa
Dr. Peter Black, Uro-

Oncologist

, Vancouver
Dr. Christian Kollmannsberger,

Medical Oncologist

, Vancouver
Dr. Daniel Heng,

Medical Oncologist

, Calgary
Dr. Geoff Gotto, Uro-

Oncologist

, Calgary
Dr. Darrel Drachenberg, Uro-

Oncologist

, Winnipeg
Dr. Rahul Kumar Bansal, Uro-

Oncologist

, Winnipeg
Dr. Anil Kapoor, Uro-

Oncologist

, Hamilton
Dr. Anand Swaminath,

Radiation Oncologist

, Hamilton
Dr. Andrew Feifer, Uro-

Oncologist

, Mississauga
Nesan Bendali, Clinical Trials Nurse, Toronto
Dr. Georg Bjarnason,

Medical Oncologist

, Toronto
Dr. William Chu,

Radiation Oncologist

, Toronto
Dr. Michael Jewett, Uro-

Oncologist

, Toronto
Louiselle Godbout, Pharmacist, Ottawa
Dr. Simon Tanguay, Uro-

Oncologist

, Montreal
Dr. Denis Soulières,

Medical Oncologist

, Montreal
Dr. Frédéric Pouliot, Uro-

Oncologist

, Quebec
Dr. Ricardo Rendon, Uro-

Oncologist

, Halifax
Dr. Lori Wood ,

Medical Oncologist

, Halifax
Dr. Chris French, Uro-

Oncologist

, St John's