Expand your care options: Dr. Daniel Heng on clinical trials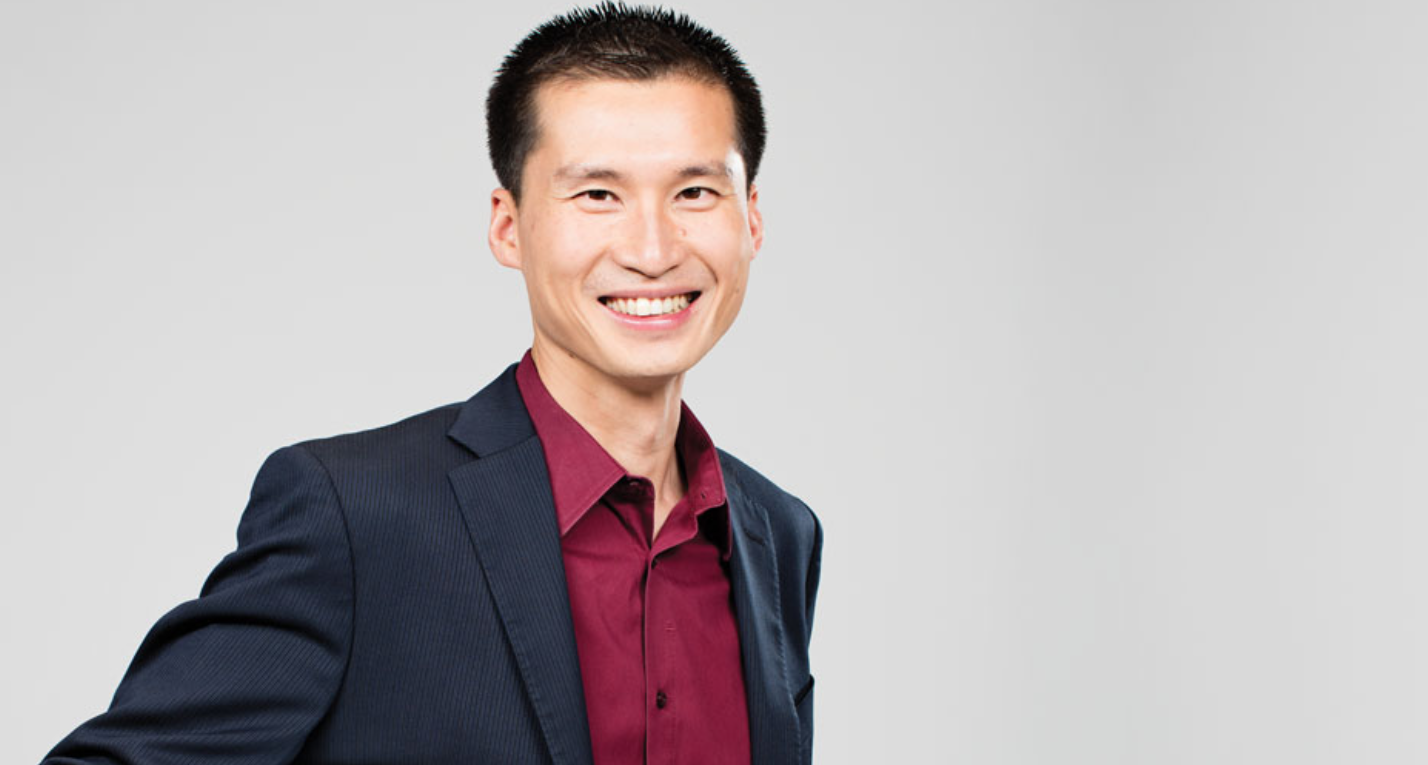 One of the topics on the Kidney Cancer Canada website that gets a lot of attention is the list of clinical trials.
We update the list when new trials open and our medical writer speaks regularly with trial researchers.
But, what is a clinical trial and how can it help you and other kidney cancer patients?
Kidney Cancer Canada's Executive Director recently spoke with internationally renowned oncologist and researcher Dr. Daniel Heng, from Calgary's Tom Baker Cancer Centre, about clinical trials and how they change the face of kidney cancer treatment.
Stephen Andrew: In simple terms, what is a clinical trial?
Dr. Daniel Heng: A clinical trial is a study evaluating cutting edge drugs or novel treatment of cancer. Trials are normally randomized – where some patients go into one treatment and other patients go into another treatment based on a flip of a coin.
By randomizing treatment for different groups of patients, this allows us to compare the treatments to see which one is better, and so we can improve the care of our patients.
This is the only way we can appropriately assess these new therapies, secure funding for the therapies and ensure they are helpful, and not detrimental, to our patients.
SA: How do patients apply to a trial?
DH: Many institutions across Canada have access to clinical trials or can refer you to a center with clinical trials. I encourage patients to ask your doctor – normally your oncologist – if you are eligible for a trial.
SA: Why are trials important?
DH: As I mentioned, clinical trials are the only way to assess whether new treatments are helpful for our patients.
It is so important not to rely solely on patient anecdotes of a certain drug who say the drug is helping them, because it might not work in other patients, or on the general population.
Trials that prove efficacy will get a drug funded by the government. Trials also give patients access to cutting edge and promising drugs that they otherwise may not be able to receive.
SA: Is it a challenge obtaining participants?
DH: Clinical trials have many criteria that patients need to fulfill. The short answer – not all patients are eligible for clinical trials. But, we need more patients to enrol in clinical trials until we cure kidney cancer.
SA: Kidney Cancer Canada posts open clinical trials on our website and patients sometimes ask if they can apply to a trial outside the area where they live. Is this possible and, if so, how?
DH: Certainly, if patients are willing to travel back and forth from their home to the cancer center. It is worthwhile discussing which trials are available and then you can decide if the travel time is worth it. Some trials reimburse a small portion of travel costs, but not all of them.
SA: There is a perception that clinical trials are a "last chance". What are your thoughts?
DH: We now bring up the opportunity to enter a clinical trial with patients earlier. For example, we now have clinical trials for the first-line treatment of metastatic kidney cancer – patients who have not previously received drug therapy. These trials evaluate whether hitting patients with the newest and best drugs early is helpful.
SA: What questions should patients ask when considering a clinical trial?
DH: Patients should ask, "Is it worth it for me? "
There are extra visits, parking costs, extra blood tests and scans related to most clinical trials. So, patients need to make sure they have the time to participate in a trial. Basically, I think it's a trade off; you must consider if you are willing to commit to the conditions of the trial to get access to something that could be cutting edge – or at the very least help patients in the future.
Patients should read the consent forms very carefully and be candid about any questions that they may have.
You should understand the potential side effects of the medications studied and you should find out the name of their clinical trial nurse and get their contact information.
And I think it's important that you consider what standard of care you will receive if you do not participate in a clinical trial.
SA: What do you say to patients who might be hesitant about joining clinical trials that compare a therapy against a placebo?
DH: Sometimes, clinical trials require half of the patients in the study to take a placebo as all or part of their treatment. This is sometimes mandated by health authorities like the Food and Drug Administration (FDA) in the U.S. where many trials originate.
For example, the placebo protocol might be introduced when the current standard of care is only CT surveillance, such as cases of patients with resected localized Kidney Cancer – and example of this is the Atezolizumab (Tecentriq) vs placebo trial.
By comparing a placebo against a drug, we eliminate biases that are seen when trials are not placebo controlled. For example, if a patient and physician knew they were on the new experimental drug, they may go out of their way to exercise or psychologically feel better leading to better outcomes and the false conclusion that the drug works. By using placebo controlled studies, we ensure a proper scientific answer to whether adding that drug is helpful to patients.
We do not want to approve a drug in the future and have patients suffer side effects of the drug if there is truly no benefit.
It is completely up to the patient to decide whether a trial with a placebo is suitable for them to help future patients. If patients are not receptive to placebo trials, perhaps other trials that do not include placebos are more suitable. An example of this might be the perioperative Nivolumab vs no Nivolumab trial in resectable localized (early stage) kidney cancer that will soon be opening in Canada.
In other situations, such as metastatic (advanced) kidney cancer, there may be a placebo in addition to a current standard of care – so it's important to know that you are still getting active treatment.
SA: Any final thoughts?
DH: Please do ask your oncologist or urologist about clinical trials – it's how we improve patient outcomes and quality of life. You know, some of my longest living patients are still on clinical trials that they joined long before the drugs were approved or became commonplace.
Dr. Daniel Heng MD MPH FRCPC
Dr. Heng is a Staff Medical Oncologist at the Tom Baker Cancer Center in Calgary, Alberta and a Clinical Associate Professor of Medicine at the University of Calgary. He received his MD from the University of Calgary and completed his internal medicine and medical oncology residencies at the University of British Columbia in Vancouver, BC. He was trained at the BC Cancer Agency in Vancouver, Canada and then completed an Experimental Therapeutics fellowship at the Cleveland Clinic Taussig Cancer Institute. He received a Masters of Public Health from Harvard University. He is the Chair of the Genitourinary Tumor Group in Calgary and is the Chair of the International mRCC Consortium Database. He has a keen interest in outcomes, prognostic factors and clinical trials research in metastatic renal cell carcinoma and other genitourinary malignancies.