JUNE 24 | 7 Ways To Maximize Your Physical & Mental Health
Mark your calendars for this special webinar focusing on World Kidney Cancer Day 2021 theme: We need to talk about how we are feeling.
June 24th, 2021  | 7:oo pm EDT
Dr. Gabriela Ilie, Soillse Scientist and Psychology Professor with Dr. Rob Rutledge, Radiation Oncologist and Associate Professor lead this webinar on 7 ways to maximize your physical and mental health.
Learn how to:
Get the best care from the medical system
Increase your energy and function
Improve your

immune system

Tap into Mind body techniques
Decrease stress and settle difficult emotions
Connect more deeply with your loved ones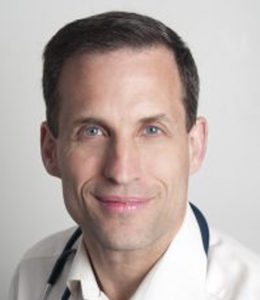 DR ROB RUTLEDGE
Healing and Cancer Foundation Co-Founder and Co-Presenter
Dr. Rob Rutledge is a Radiation Oncologist in Halifax, Nova Scotia, specializing in breast, prostate and pediatric cancers. He is also an Associate Professor in the Faculty of Medicine at Dalhousie University.
In 1999, Rob co-created the 'Skills for Healing' Cancer Weekend Retreats. These weekend support groups teach a powerful and integrated approach to the cancer diagnosis and ways to heal at levels of body, mind and spirit. To date, more than 2000 people have attended 60+ retreats in over 30 cities across Canada and abroad.
Rob is the CEO and Chair of the Healing and Cancer Foundation, a Registered Charity that freely offers educational videos, documentaries, and webcasting seminars. He is co-author of the book The Healing Circle, which captures the teachings and inspirational stories from the weekend retreats. Rob has received a Cancer Care Nova Scotia Award for Excellence in Patient Care, and Doctors Nova Scotia presented him with a Health Promotion Award in recognition of his contribution to physician health and health promotion in cancer patients.
DR GABRIELA ILIE
Healing and cancer Foundation Co-Presenter
Dr. Gabriela Ilie is a Soillse Scientist in Prostate Cancer Quality of Life Research at Dalhousie University, Psychology Professor, and Certified Relationships Workshop Facilitator.
Her research focuses on improving the quality of life of patients diagnosed with cancer through interventions that speak to all aspects of living (e.g. mind, body, social connection, intimacy and psychological growth), improve patient education, empower patients and inform the standards of patient care. As lead scientist in her field, Dr. Ilie volunteers her time and scientific knowledge translation expertise to Prostate Cancer Support and Cancer Survivorship organizations, supports philanthropic activities aimed at raising funds for cancer research, and she has given over 60 free patient empowerment and education talks and seminars nationally and internationally to people affected by cancer.  Dr. Ilie has an established track record with over 60 publications, over 3000 citations, in highly ranked journals such as the Journal of American Medical Association. Dr. Ilie has presented at numerous world events including the International Association of Psychosocial Oncology Congress, World Congress of Psychiatry and Mental Health, and the American and Canadian Urologic Association.